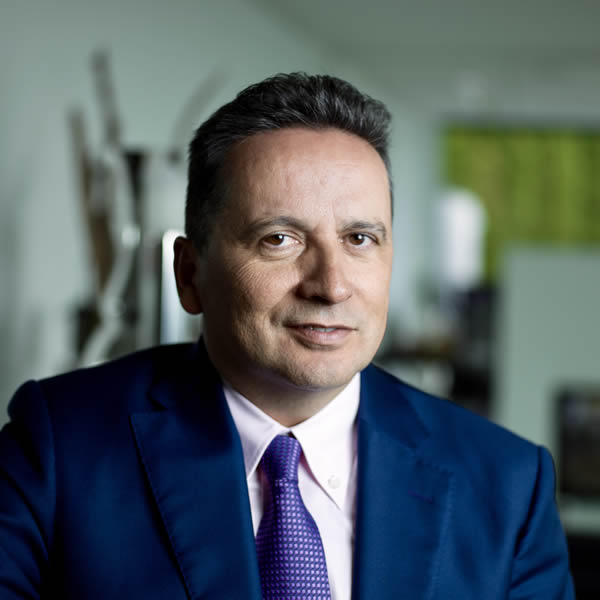 Claudio Cisullo
Claudio Cisullo has been a serial entrepreneur since 1984. Throughout his career, he has founded and successfully expanded over 26 companies in various business fields worldwide. In 2014, he founded the most recent company, Chain IQ Group AG, and since then has held the position of Executive Chairman. Chain IQ is an independent and privately-owned, global service company providing strategic, tactical and operational procurement for its clients in 4 continents and 14 countries including an operation in Romania.
Claudio Cisullo is Chairman and owner of CC Trust Group AG, which he founded in 1997 as his family office and investment and management company. The enterprise currently comprises 13 investments worldwide in the sectors of services, technology, real estate, healthcare and leisure industry.
In addition to his distinctive entrepreneurial qualities, Claudio Cisullo has extensive experience in various Boards of Directors of international enterprises. Among others, he currently serves as a member of the Board of Directors of Ringier Group since 2013 which is one of the biggest European media companies and parent company of Ringier Romania S.R.L. From 2010 to 2014, he has been Chairman of the UBS Group Industrialization Advisory Board.
Being known as an excellent global networker, Claudio Cisullo founded "The Circle", a very exclusive global billionaires circle.